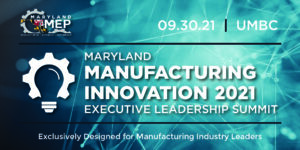 September 30 event at UMBC will focus on latest opportunities,
READ MORE »
Establishing and maintaining a strong supply chain is critical to the success of any manufacturing organization.  The global pandemic has shown the importance and need for supplier redundancies as well as understanding the true cost of sourcing and the impacts and potential risks to business.
In support of this, MD MEP and our team of experts is positioned to help you evaluate your supply chain, identify and qualify new suppliers and minimize the overall risk to the business.
We help manufacturers evaluate the risks and opportunities associated with the supply chain including;
Made in Maryland / Made in America
Supply Chain Assessment
Supplier Scouting
Supplier Qualification
Business to Business Connections
Market Research