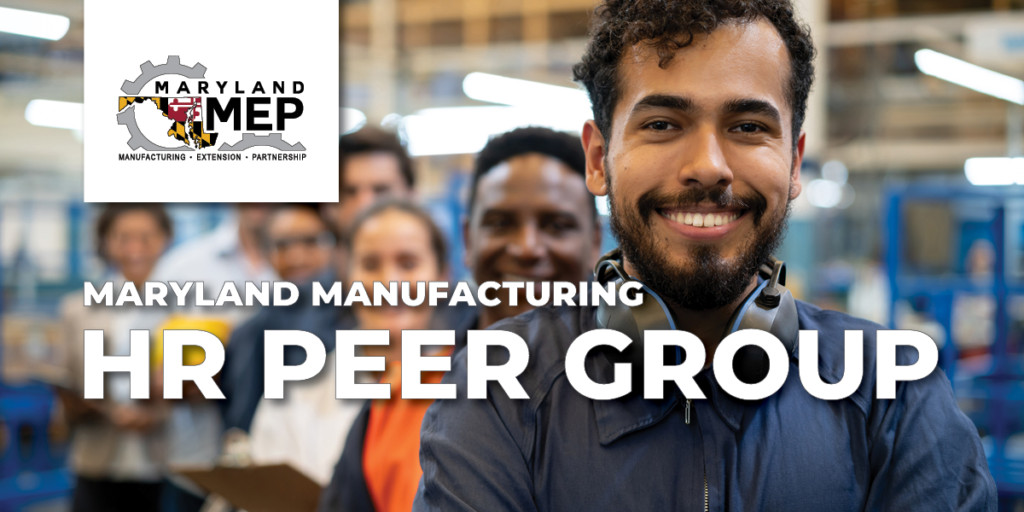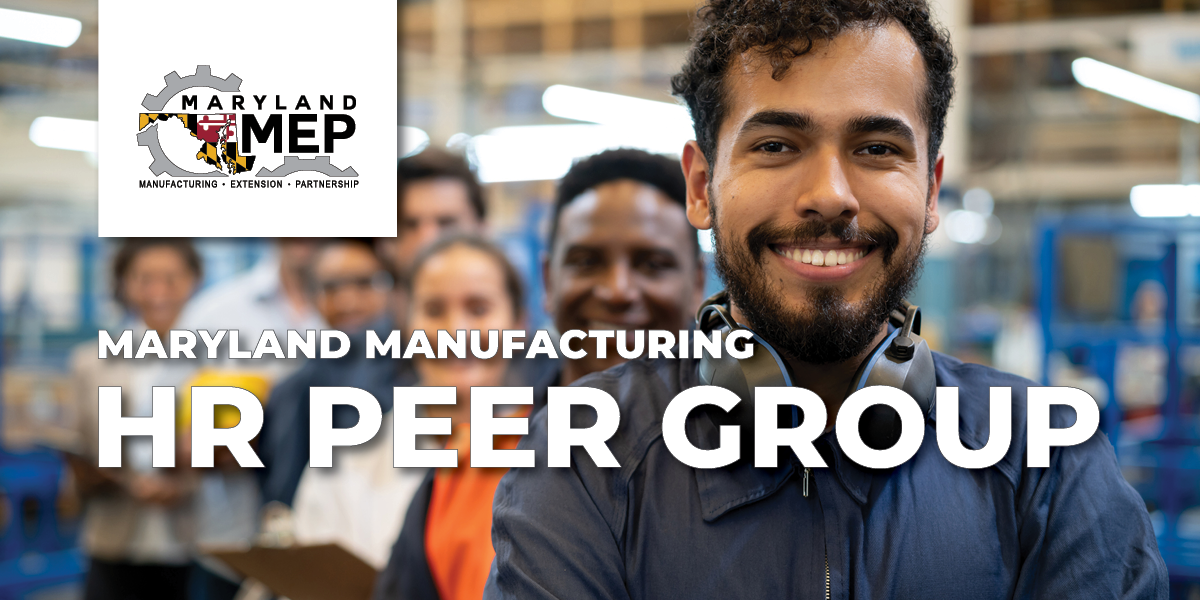 Maryland Manufacturing HR Peer Group
Join the HR Peer Group today and become a part of building a stronger and forward-thinking HR Department.
Why join the Manufacturing HR Peer Group?
Maryland MEP launched the HR Manufacturing Peer Group in August 2022 to provide much needed support to HR leaders across the state. Given today's economic, business and labor challenges, manufacturers are having to manage an exceptional degree of complexity and risk related to managing human resources and all aspects of talent acquisition, development, management, and transition to meet business needs.
The HR Peer Group provides an invaluable opportunity for HR professionals to come together to network, learn, share best practices and problem-solve with each other. The 2024 Peer Group involves eight interactive (virtual) meetings that will focus on both the operational and strategic outlook, building relationships and other workplace news to help you stay ahead.
Scheduled Meetings & Topics (subject to change)
Each meeting will be held virtually from 12:00pm – 1:30pm
March 13, 2024   |   Legal Updates for HR Professionals
April 18, 2024   |   Unleashing Effective Leadership: The DISC Management Profile
May 8, 2024   |   People Analytics: Taking Data Driven Action
August 14, 2024   |   Recruitment in Today's Workplace
September 18, 2024  |  Retention: What policies/ programs are manufacturers implementing to support their retention efforts
October 16, 2024   |   Improving Company Culture & Employer Engagement
The monthly meetings include discussions around recruitment, employee assessments and skill inventories, attendance policies and flexibility, compliance and legal challenges facing employers, HR Tools, driving peer to peer engagement, leadership development, company culture and more.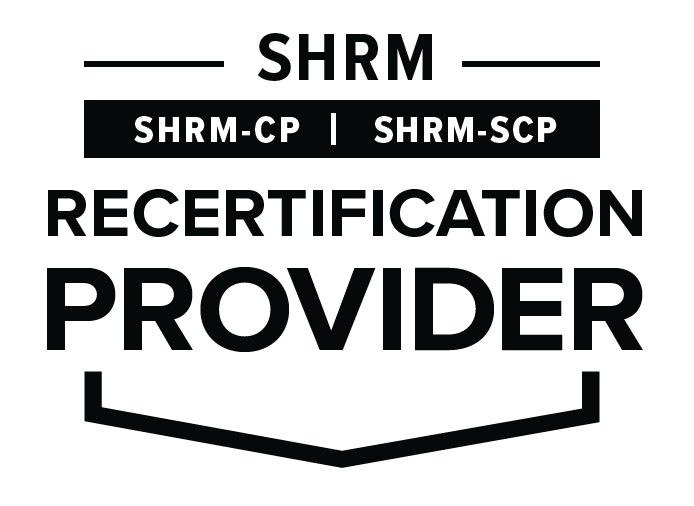 The HR Peer Group qualifies for Professional Development Credits (PDCs) under Maryland MEP through SHRM.
Begins March 13, 2024
Each meeting will be held virtually from 12:00pm – 1:30pm
Registration is limited to 15 participants/companies
Manufacturers Only!
$3,000 $2,000
Registration cost is for one (1) HR professional per company.
Maryland MEP, through the Incumbent Worker Training Program, has made this available for manufacturers at a discounted price of $2,000.
For more information about the HR Peer Group, please contact:
Feedback from the 2023 HR Peer Group
The HR Peer Group has been most impactful to me as the HR Manager of a manufacturing facility in the Hunt Valley, Maryland. In March of 2020, the COVID pandemic began to shut down businesses within the Maryland area. Given the nature of our product and the support our products provide to the US military, slowing down or stopping production was not an option. Instead, we had to maintain the status quo in an environment where people had to continue to work in close proximity, despite apprehension and the mixed messages they were receiving from society at large. As you can well imagine, HR and Safety professionals were on the front line trying to support their employers and their co-workers. Having the resources of a group of HR peers from companies similarly situated, provided the opportunity to share best safety and work practices during this very challenging time. I am most appreciative of the opportunity Maryland MEP provided during those days and the days since then – it has been of tremendous value


I am so happy to be a part of the Maryland Manufacturing HR Peer group! We discuss the happenings in our organizations and that's how we learn from each other. We are there to support each other, and there is always something to learn. Maryland MEP does a great job with having guest presentations every time we meet! I am happy to be a part of such an amazing group of HR professionals!
Maryland MEP Incumbent Worker Training Program
Maryland MEP through the Maryland Department of Labor's EARN initiative has made funding available for Maryland manufacturers to help offset the cost of training for incumbent workers. To be eligible, your organization must be registered with Dun and Bradstreet and have a valid manufacturing NAICS code, and have a physical location in Maryland.
Eligible Maryland manufacturers will receive a $1,000 discount upon registration through Maryland MEP's Incumbent Worker Training Program.