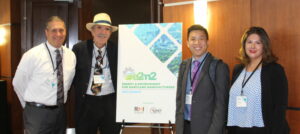 On June 7, 2023 Maryland MEP and RMI hosted the
READ MORE »
At MD MEP, we believe that strong leadership and organizational growth provide the foundation and roadmap for the long-term survival of the business.
Strong strategic focus and business growth allows the organization to;
Expand your products and services
Attract more customers
Increase sales
Attract and retain more talent
Take advantage of opportunities
Reduce risk
A strategic focus on business growth can help increase market share, allow you to broaden and improve your supply chain and create long term opportunities for the organization. While growth may not be feasible or practical for all businesses, too often businesses that stagnate suffer from diminishing margins and are likely to miss opportunities.
Interested in growing your business? At MD MEP, our experts will work with your leadership team to identify opportunities for growth, explore organizational strengths and weaknesses and connect you with the tools and resources to support success.
We work with companies of all sizes to expand their reach and improve top line growth. We look forward to helping you take your business to the next level through: 
Strategic Assessment
Growth Planning
Leadership Development
Product / Market / Service Development
Sales and Marketing