On Tuesday, October 3, 2023, Maryland MEP and RMI of Maryland hosted the 4th annual Maryland Manufacturing Innovation Conference 2023 (MMI 2023). This event was designed to provide manufacturers with the opportunity to learn about the latest trends in industry, share lessons learned and best practices and connect with their peers and colleagues from around the State. Over 150 manufacturers and industry stakeholders attended this year's event, held at the HOTEL at the University of Maryland. 
MMI 2023 kicked off Maryland Manufacturing Month and set the stage for MFG Day 2023. Powered by The Manufacturing Institute,  MFG Day is nationally recognized and held annually on the first Friday in October with events that continue throughout the month, MFG Day—Manufacturing Day—helps show the reality and future of modern manufacturing careers by encouraging thousands of companies and educational institutions around the nation to open their doors to students, parents, educators and community leaders.  
MMI 2023 began with welcoming remarks from Maryland MEP Director, Mike Kelleher and RMI of Maryland President, Mike Galiazzo. Following opening remarks, attendees had the opportunity to attend breakout sessions, led by industry leaders and subject matter experts, focused on topics such as workforce, process, technology and more. Session speakers included Dan Roth – President at Go-Lean-Six Consulting, Laurie Maddalena – Founder, and CEO/Chief Leadership Consultant of Envision Excellence, Chris Rossi – Director at SC&H Group, Lisa First-Willis – CO-Founder and CEO at Truvelop, Mathew Johnson – Portable Arm Sales Engineer at Hexagon Manufacturing Intelligence, and Northrop Grumman representatives Benjamin Pelletier – Principal Project Manager, Brian Carey – Manager Engineering Technical Support, Shawn Huerbin – Employee Development Manager, Mohammed Ahad – Semiconductor Equipment Manager. 
Throughout the day manufacturers were able to spend time making connections and exploring the exhibits in the Technology Showcase. The Technology Showcase allowed attendees to experience some of today's most innovative solutions first-hand. Exhibitors offered a wide range of products and services including automation, software, robotics, 3D, augmented reality, vision systems, material handling and machine tools. The MMI 2023 Technology Showcase was supported by Maryland MEP's partners at the Maryland Department of Commerce and the Office of Local Defense Community Cooperation.
Highlighting the days agenda was a keynote presentation from Steve Baker, Vice President of The Great Game of Business. Steve led a captivating session focused on innovative ways to increase employee engagement to grow your business. Steve kept the crowd laughing and engaged while providing real world examples that left attendees with actionable takeaway.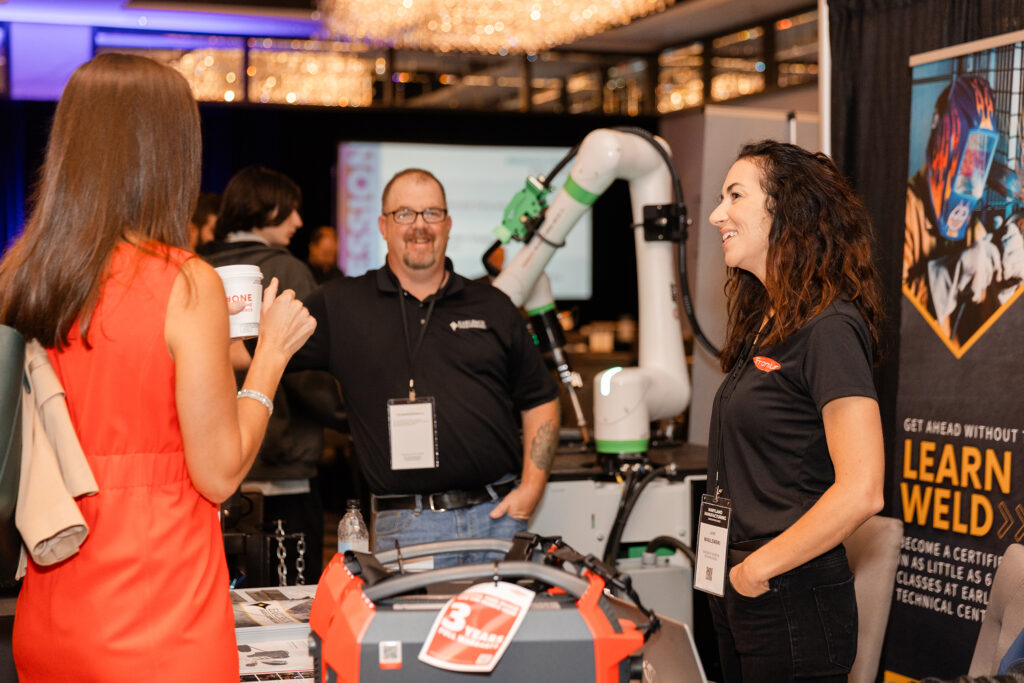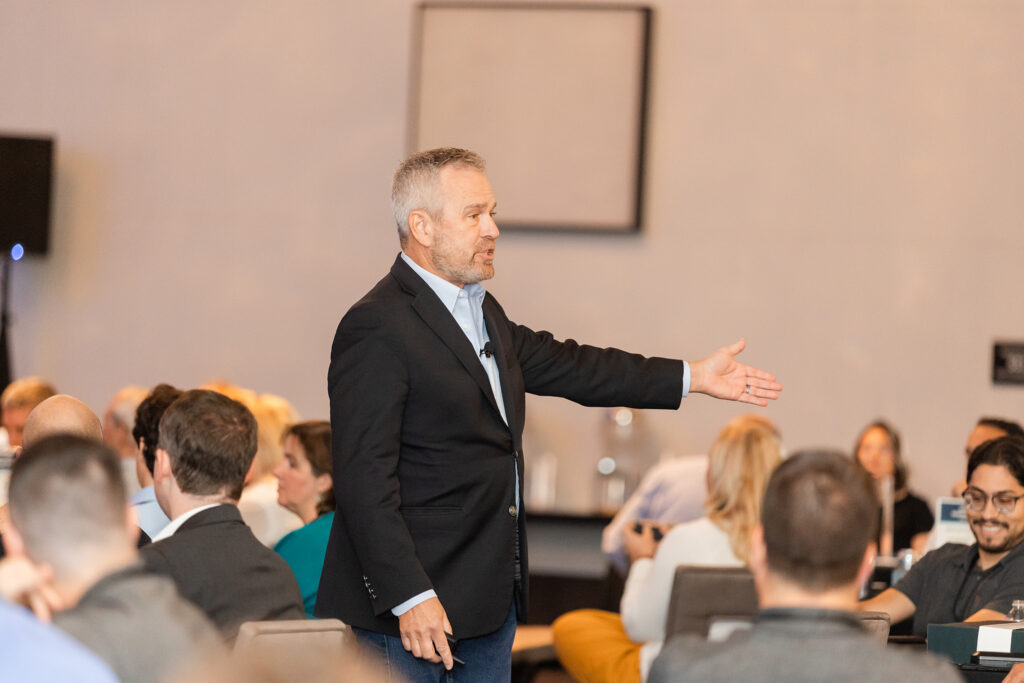 MMI 2023 concluded with a conversational panel discussion with three Maryland manufacturers – Antoine Hutchinson – Owner of Fabpro Technologies, Emily Tunis – President and COO of Hardwire, LLC, and Phil Tulkoff – President of Tulkoff Food Products. The panel allowed each representative to highlight the impact that the implementation of new technologies and robotics has had on the immediate and long-term success of their businesses. 
MMI 2023 was made possible with the support from sponsors – North American Millwright, Veritiv, Barcoding, Inc., Whiting-Turner, Source Advisors, Ellin & Tucker, Kaizen Approach, Calvert County Economic Development; and exhibitors – Earlbeck Gases & Technologies, Terrapin Works, Northrop Grumman, rfidCollect, Wunderlich-Malec, Hexagon, CONNEX Maryland/DC, Denim, and HighGear.