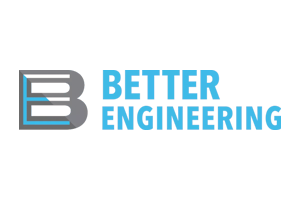 1802 Fashion Court, Joppa, MD 21085
Supply chain resiliency is without a doubt the most important issue in manufacturing right now. The Maryland Supply Chain Resiliency Program is a generous and necessary program for the relief of manufacturers' continued struggles with alternate suppliers, lead time variations, and price fluctuation. Being on a new version of an ERP system that makes each of these struggles a bit easier to overcome is a game-changer for an SMB like Better Engineering.    
Maryland MEP has made the process of navigating the Maryland Supply Chain Resiliency Program extremely simple and painless. To be frank, the government-sponsored grant process isn't known for its ease, efficiency, timeliness, or flexibility, but Maryland MEP managed to change that perception for us. They have been there every step of the way by email, conference call, and in-person to ensure all parties benefitted in the way they're supposed to. If government programs are known for their "frictional losses," Maryland MEP is the grease that keeps the wheels moving smoothly.