Maryland Supply
Chain Resiliency Program
The Maryland Supply Chain Resiliency Program assists Maryland manufacturers that have been adversely affected by COVID with impacts to operations, workforce and / or sales.  The Maryland Supply Chain Resiliency Program will include a business assessment and review of a company's business practices to better understand the impacts on the business and the opportunities to help overcome them.
Following the business assessment, your company may be eligible for business assistance under the grant. Examples of services provided by these expert consultants include market identification / market diversification, supply chain solutions, process improvement to increase capacity, quality systems, supplier scouting, export activities, technology adoption and implementation, executive coaching and more.
All Maryland manufacturers meeting the following criteria may apply. However, Maryland MEP and Maryland Department of Commerce prioritizes serving manufacturers who have been impacted from the COVID-19 pandemic and have opportunities for recovery and / or growth.
Company must be a qualifying "manufacturer" as defined by NAICS codes (31 – 33)
Company must have a physical location in Maryland
Company must be in good standing with the State of Maryland
Company must have been located in and operating in Maryland for at least one year
Company should have a minimum of 10 full-time employees
Company should have a minimum of $1m in annual revenue (not grant-based income)
Company must be able to demonstrate that one or more business segments have been adversely impacted by COVID-19, through the loss of contracts, revenue, suppliers or employees.
A Business Segment is defined as an established part of the company, product line or market that has generated revenue.
Demonstration of adverse impact should be measured over at least a twelve month period.
Applicant may be asked to show documentation of adverse business impact.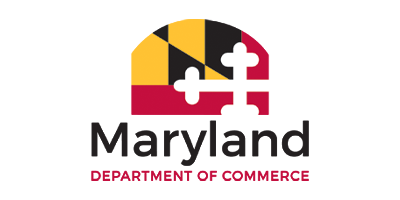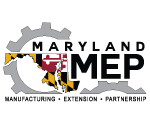 Download and complete your Maryland Supply Chain Resiliency Program Application.
Please submit your completed application via email to:
FREQUENTLY ASKED QUESTIONS