MANUFACTURING
APPRENTICESHIP PROGRAM
As of January 2018, MD MEP was recognized by the Maryland Department of Labor as a Registered Apprenticeship Sponsor for the occupations of Industrial Maintenance Technician, CNC Machinist, Additive Manufacturing, and Welding. The programs being offered by MD MEP are among the first competency-based programs in the Nation and we are excited to provide these offerings to the manufacturers of Maryland.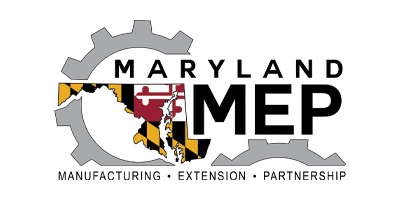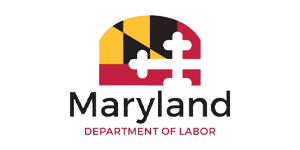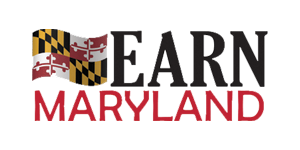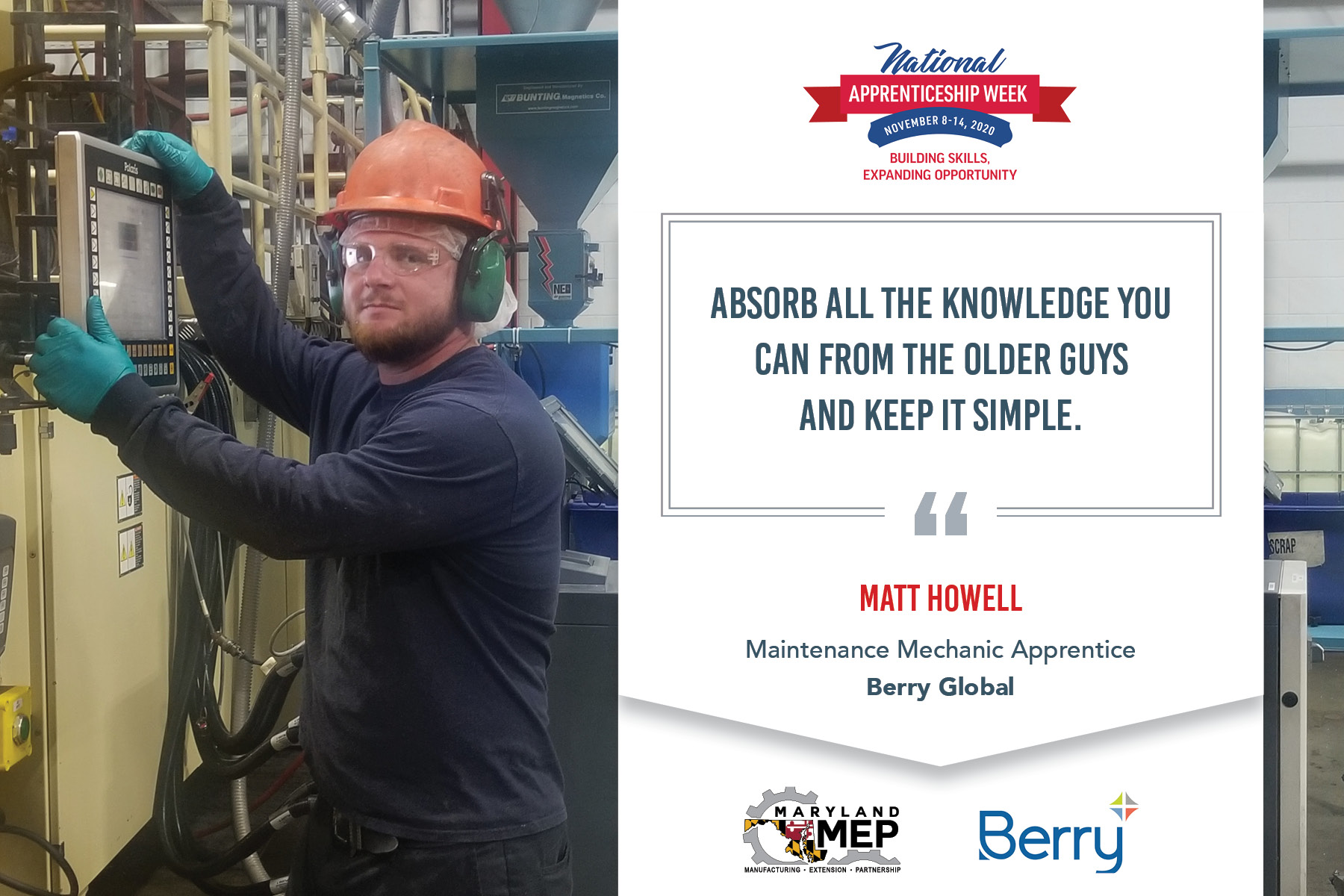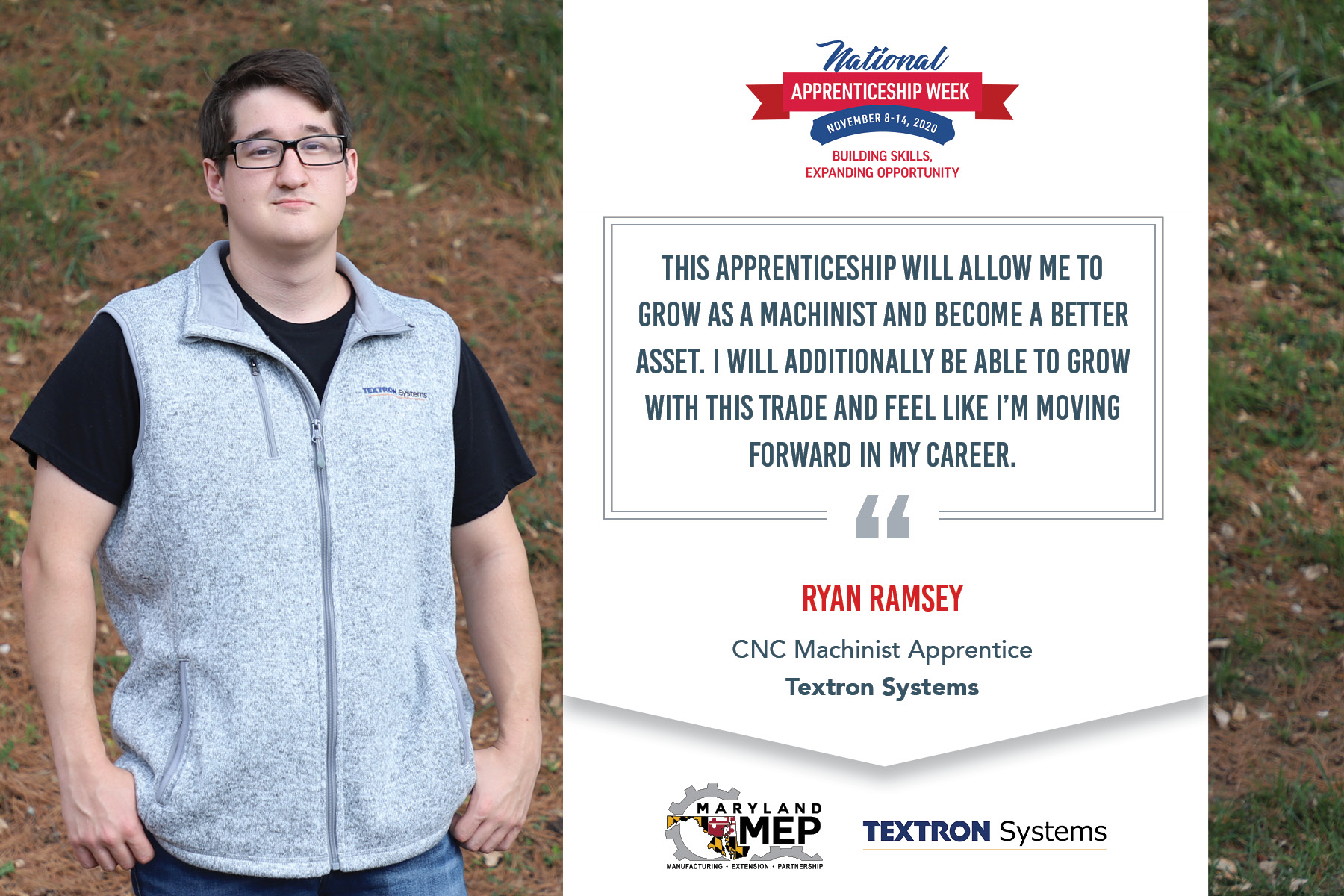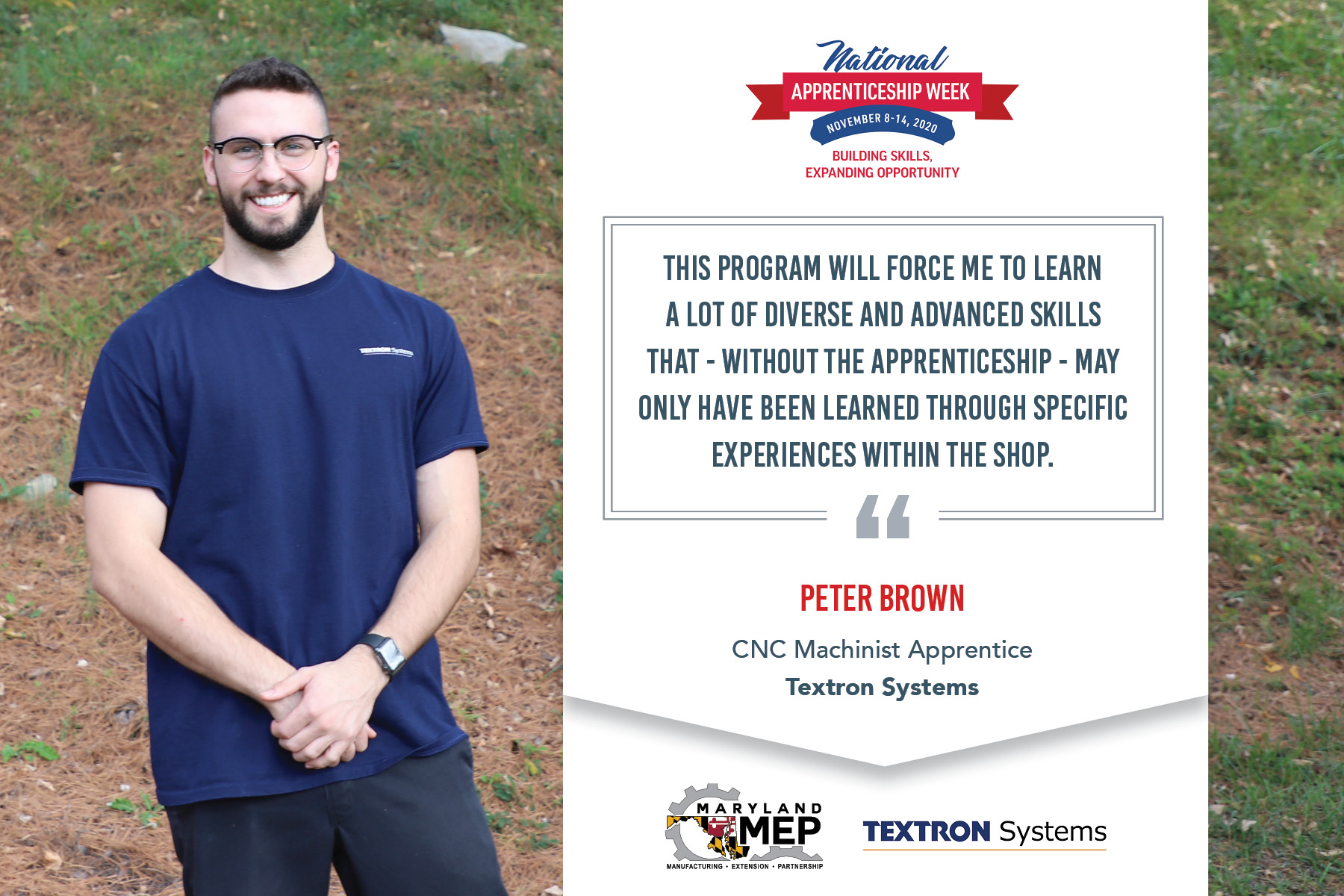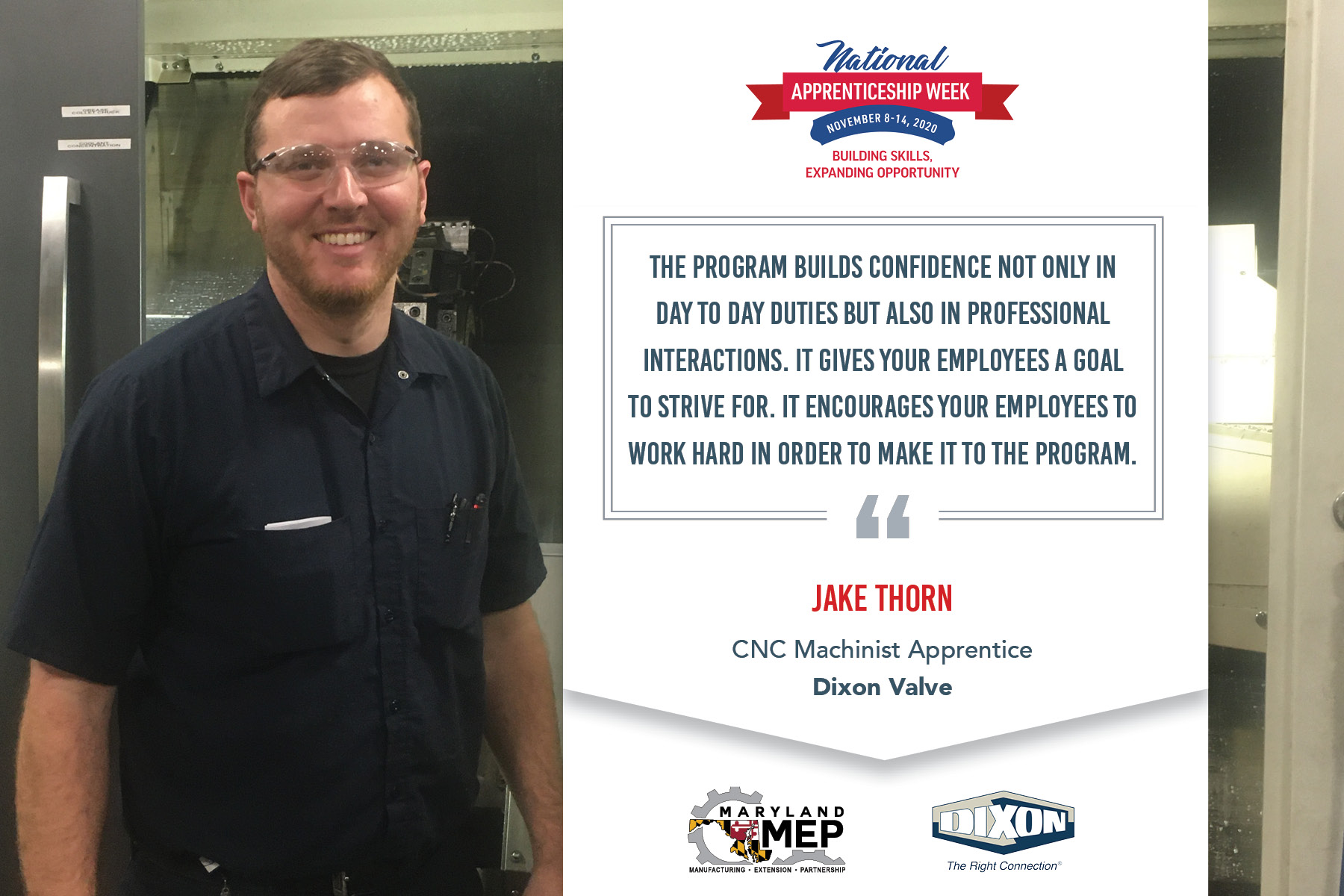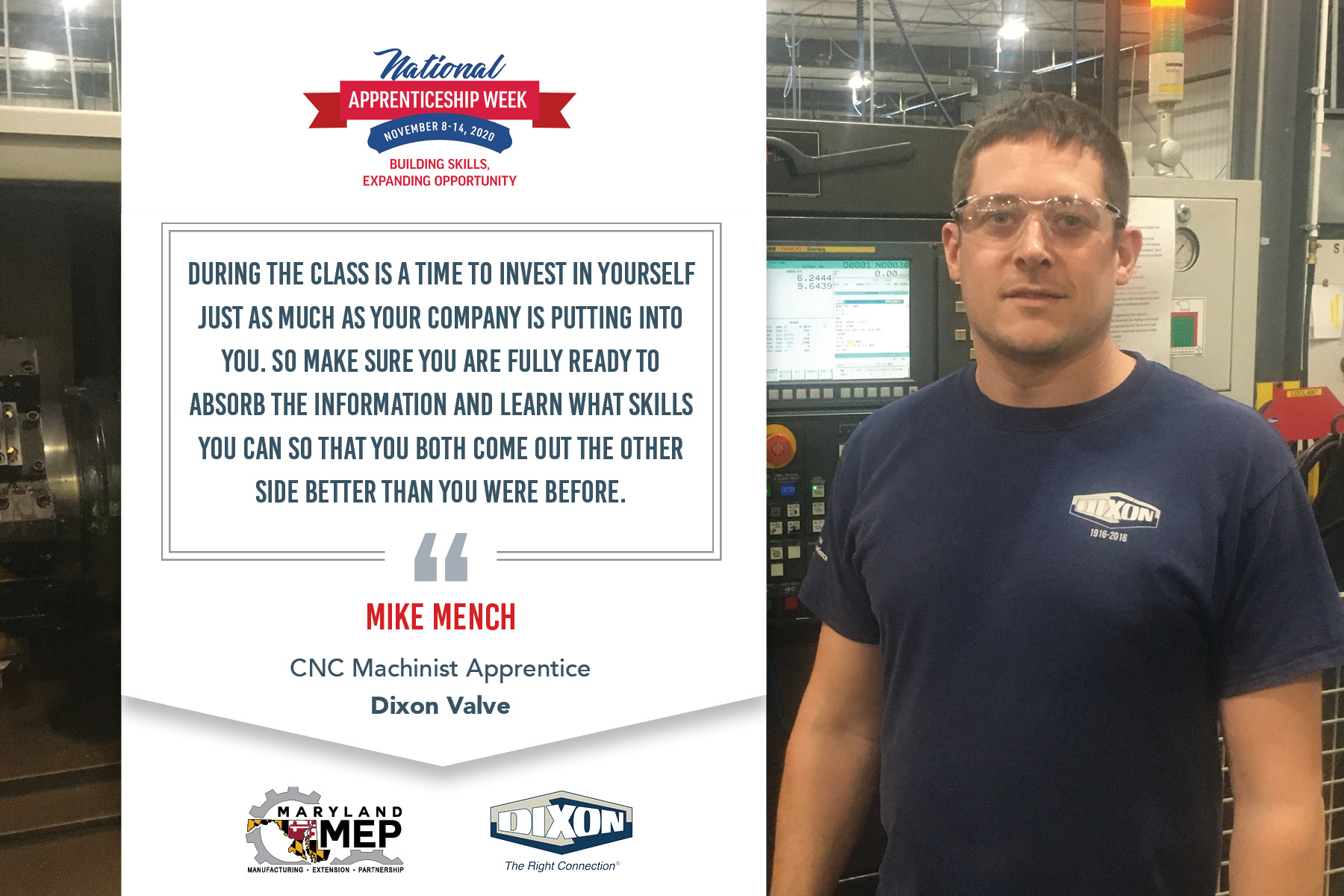 For more information about the Apprenticeship Program, please contact us!