The Maryland Manufacturing Extension Partnership (Maryland MEP) was awarded a cooperative agreement renewal from the U.S. Department of Commerce's National Institute of Standards and Technology (NIST). The award anticipates funding nearly $14 million over a ten-year period for the center to assist and promote manufacturing in Maryland and Washington DC as part of the NIST's Hollings Manufacturing Extension Partnership program.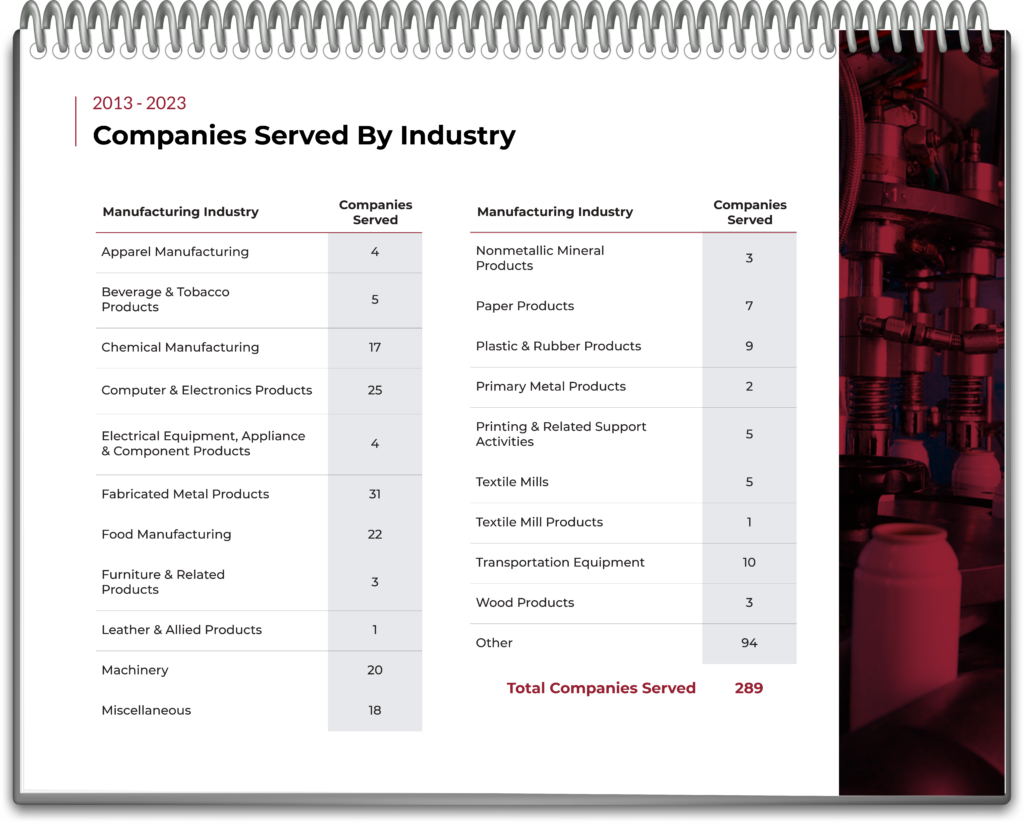 "We're grateful to NIST for recognizing the progress we have made over the last 10 years to strengthen the Maryland manufacturing industry," says Mike Kelleher, Executive Director of the Maryland MEP. As a result of Maryland MEP programs and projects over the last ten years, Maryland MEP clients have reported over $1.2B in increased sales, $740M in retained sales, $71.8M in cost savings, $250M in new investments, and nearly 8,300 jobs created or retained. (Click to learn more about Maryland MEP's 10-Year Economic Impact)
"Over the last few years, Maryland's manufacturing sector has had many challenges, particularly during the pandemic. Through our unique programs and services, Maryland MEP has been able to serve our clients through strategic consulting, workforce development, employee training, new technology implementation, supply chain development, funding assistance and much more. The support and expertise from the MEP National Network has been vital to the success of Maryland MEP and critical to positioning our manufacturing industry at the forefront of innovation."
The Maryland MEP is part of the National Institute of Standards and Technology's Hollings Manufacturing Extension Partnership (MEP) program. Residing within the U.S. Department of Commerce, MEP was created in 1988 with the intent of enhancing the productivity and technological performance of U.S. manufacturers. Today, the MEP program consists of 51 centers in every state and Puerto Rico with over 400 service locations and 1,300 technical experts working together to advance and strengthen U.S. manufacturing.
The Maryland MEP works closely with the Maryland Department of Commerce, Regional Manufacturing Institute of Maryland, Maryland Department of Labor, as well as third-party organizations and consultants to best serve the various needs of manufacturing clients.