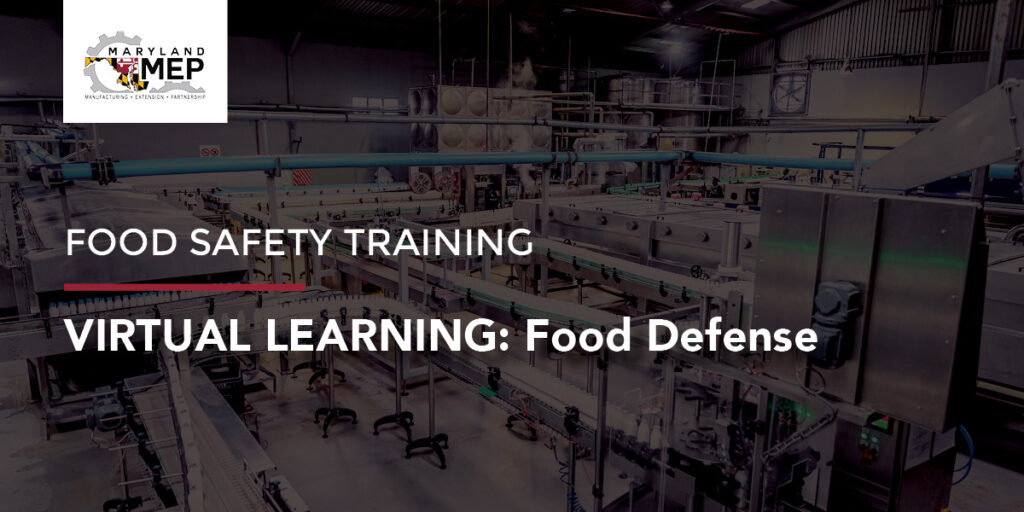 VIRTUAL LEARNING: Food Defense
Food Defense is the effort to protect food from acts of intentional adulteration. The FDA issued the final rule in May 2016 on mitigation strategies to protect food against "Intentional Adulteration", which requires applicable facilities to formulate and implement food defense plans.
The purpose of the food defense plan is to prevent food products being adulterated from any source inside or outside the company. Such acts intended to cause wide-spread harm to public health, including but not limited to acts of terrorism intending to target food supply, could cause illness, death and economic turmoil to the food supply. Implementing an effective food defense plan will allow for the prevention, protection against, mitigation, response time and recovery from any intentional adulteration of our food supply. Furthermore, food defense is already a requirement for all GFSI accredited Food Safety Management Systems (SQF, BRC, etc.).
The following course will dive deep into the understanding of food defense requirements and how to create a customized food defense plan for their facility.
COURSE COMPLETION COMPETENCIES
Upon the successful completion of this course, student assessments will demonstrate competencies and measurable skills in the following areas:
Identify potential threats to the food manufacturing process from internal/externals sources.
Devise a food defense plan; physical/procedural countermeasures identifying risk, plan execution testing and creating a crisis management program.
Create broad and focused mitigations strategies, vulnerability assessments and scenarios to test facility readiness.
Develop recall programs in response to intentional adulteration.
The participant will receive a certificate of successful completion for the course after passing the cumulative final assessment.
April 29, 2021 – June 25, 2021
This self-paced training requires between 4-6 hours of actual training time. Each registrant has a maximum of 90 days to complete the course and must be completed by July 27, 2021.
For more information about this course, please contact: