COVID-19: BACK TO
BUSINESS PLAYBOOK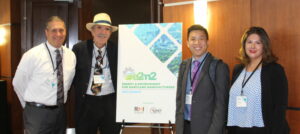 On June 7, 2023 Maryland MEP and RMI hosted the
READ MORE »
HELPING RE-START
YOUR BUSINESS
MD MEP understands that safely bringing your employees back to work and resuming operations during COVID-19 can be a daunting task. To assist with this, we have developed the COVID-19: Back to Business Playbook which will provide guidance, best practices and other tools to assist with effectively re-starting your business.
There's no room for error in returning to work during the COVID-19 crisis. When health, safety, and lives are on the line, it's critical to get it right the first time. For these reasons, MD MEP has compiled the information, resources, and strategies to guide our state's manufacturers in moving forward in the safest ways possible.
In the era of COVID-19, returning to work is necessary, but the idea of how to create and sustain safe and healthy manufacturing environments is filled with apprehension and uncertainty. It doesn't have to be.
Our COVID-19 Back to Business Playbook covers everything you need to know about creating and communicating effective measures and procedures that will prioritize the health, safety, and security of your manufacturing environment, workers, customers, and products. From personal protective gear protocols and sanitization processes to measures for maintaining social distancing in the workplace, gaining buy-in for new measures, and more, the Playbook will help you establish a sustainable and safe new normal during and after COVID-19.
DOWNLOAD YOUR
COPY TODAY!