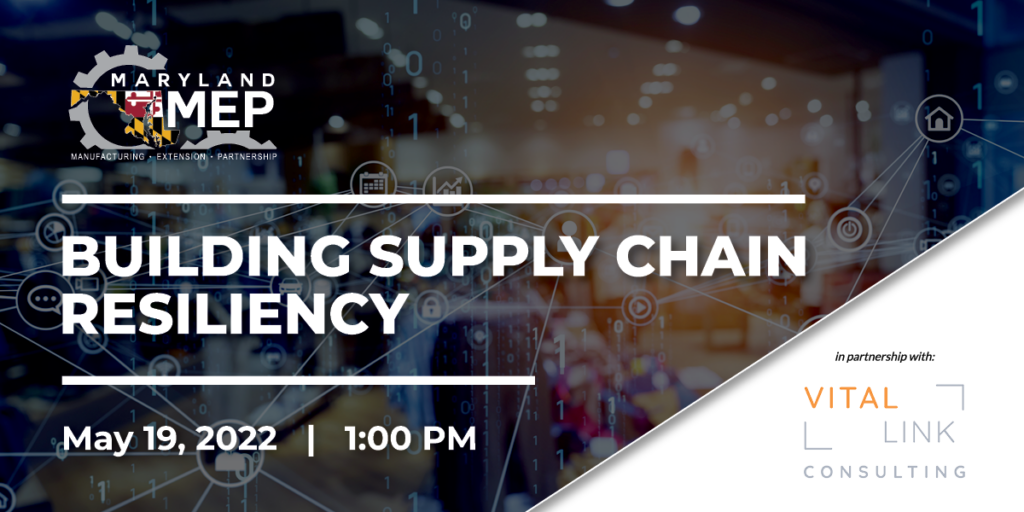 Experiencing delays, outages, or unplanned cost increases in your supply chain?
As part of the Maryland Supply Chain Resiliency Program, Maryland MEP and the Maryland Department of Commerce are hosting our 2nd webinar in a series meant to educate and help manufacturers be better prepared for the future of supply chain management.
Join us on May 19th at 1:00pm for a webinar on the current supply chain challenges manufacturers are facing and what you can do to better prepare your organization to be more resilient to future disruptions. In this discussion, special guest Eric Fetty, of Vital Link Consulting, will walk through the end-to-end supply chain to review common pitfalls, typical misconceptions, and proven tactics to recover & build true Supply Chain Resiliency.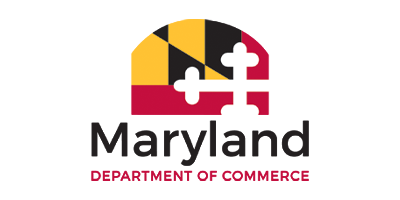 For more information about this webinar, please contact:
Eric brings nearly 20 years of experience in manufacturing and end-to-end supply chain leadership across a range of companies from Fortune 500 such as L'Oreal & Clorox to start-ups.  His consulting agency, Vital Link Consulting, aims to bring world class supply chain capabilities to small and medium-sized manufacturers in a customized approach that ensures support of your business goals.